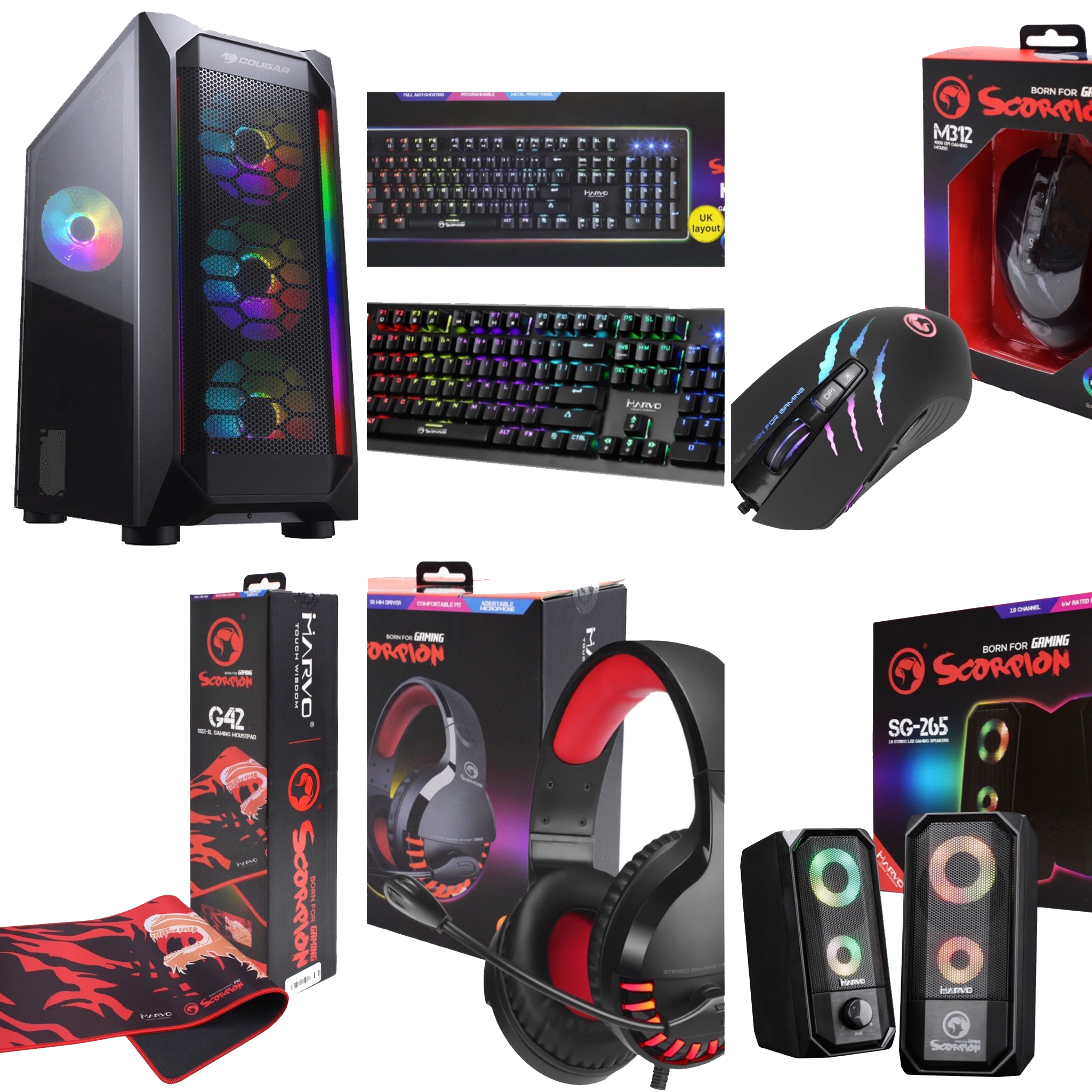 RGB Gaming PC 1030 graphics
Intel i3 8GB RAM 120GB SSD + 1TB HDD GeForce gt 1030 PREMIUM TEMPERED GLASS RGB CASE COMES WITH 5 FREE GIFTS, MOUSE, HEADSET, KEYBOARD, MOUSEMAT AND HEADSETALL WORTH £120! COMES WITH 12 MONTH WARRANTEE
BUY NOW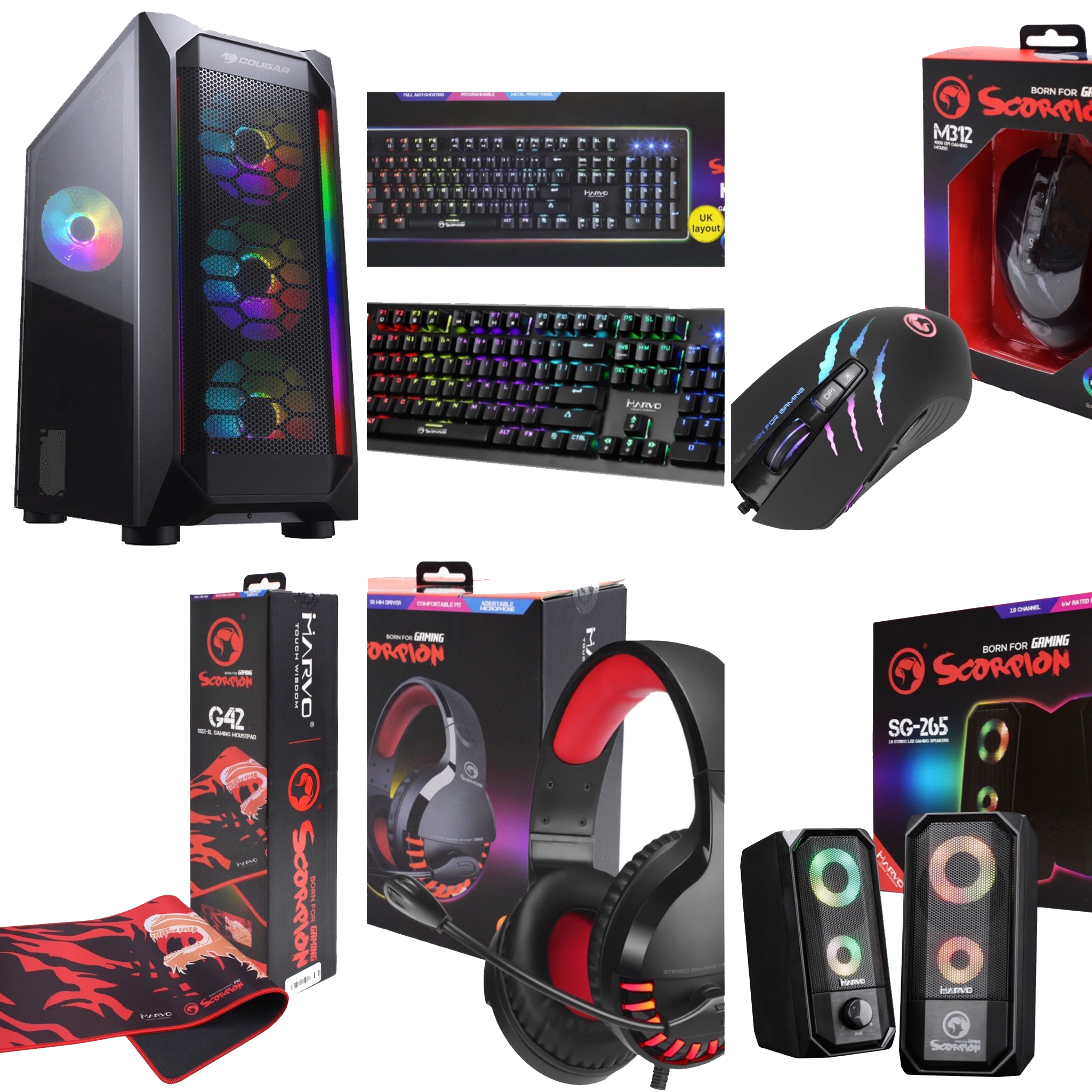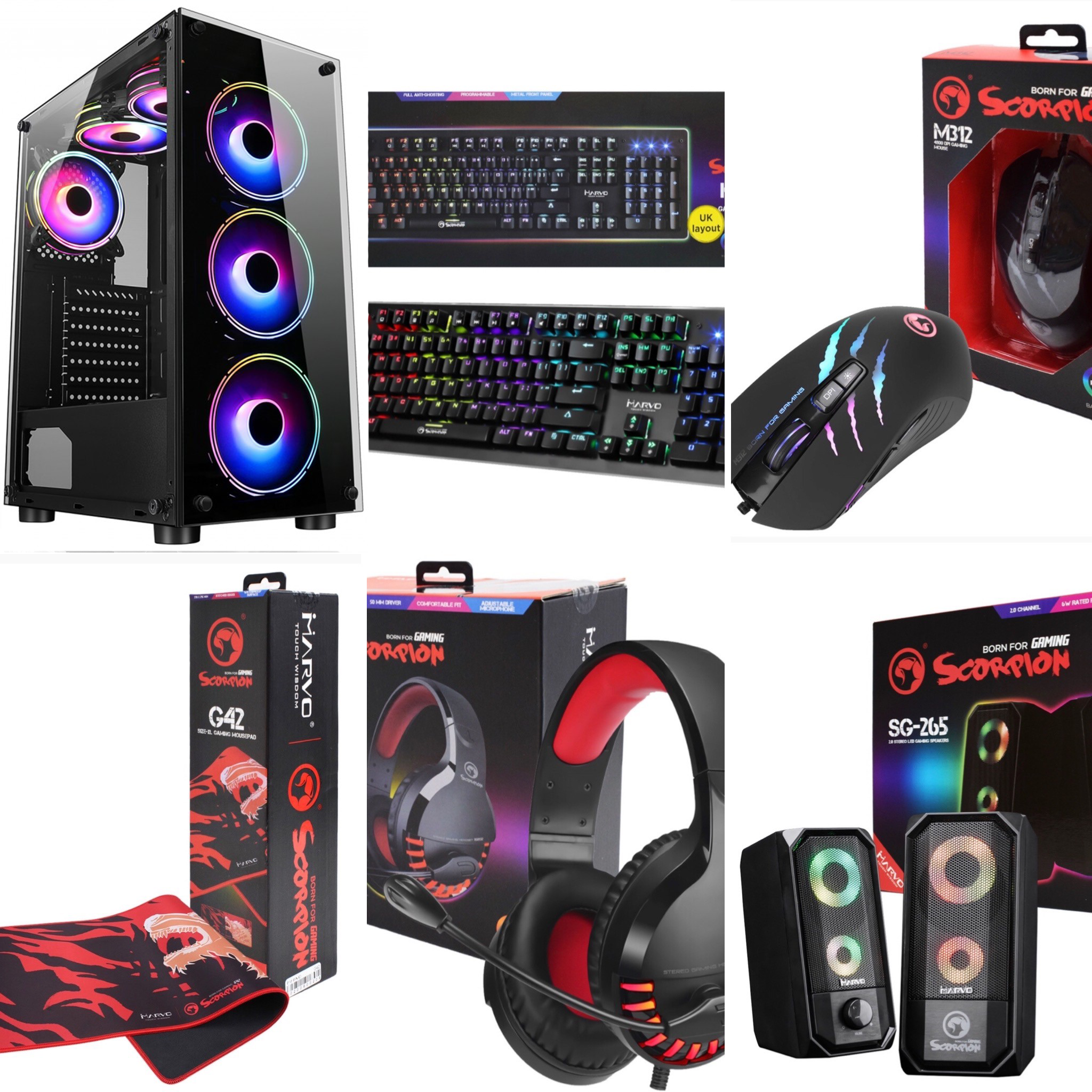 I5 entry level RGB Gaming PC with a 1050TI
Gaming PC with an Intel I5, 8GB RAM, 120GB SSD+1TB HDD, 1050ti Graphics card, in a premium gaming case. Comes with free Mouse, Keyboard, Headset, Gaming mouse mat and Speakers. Included is a 12 month warranty!
BUY NOW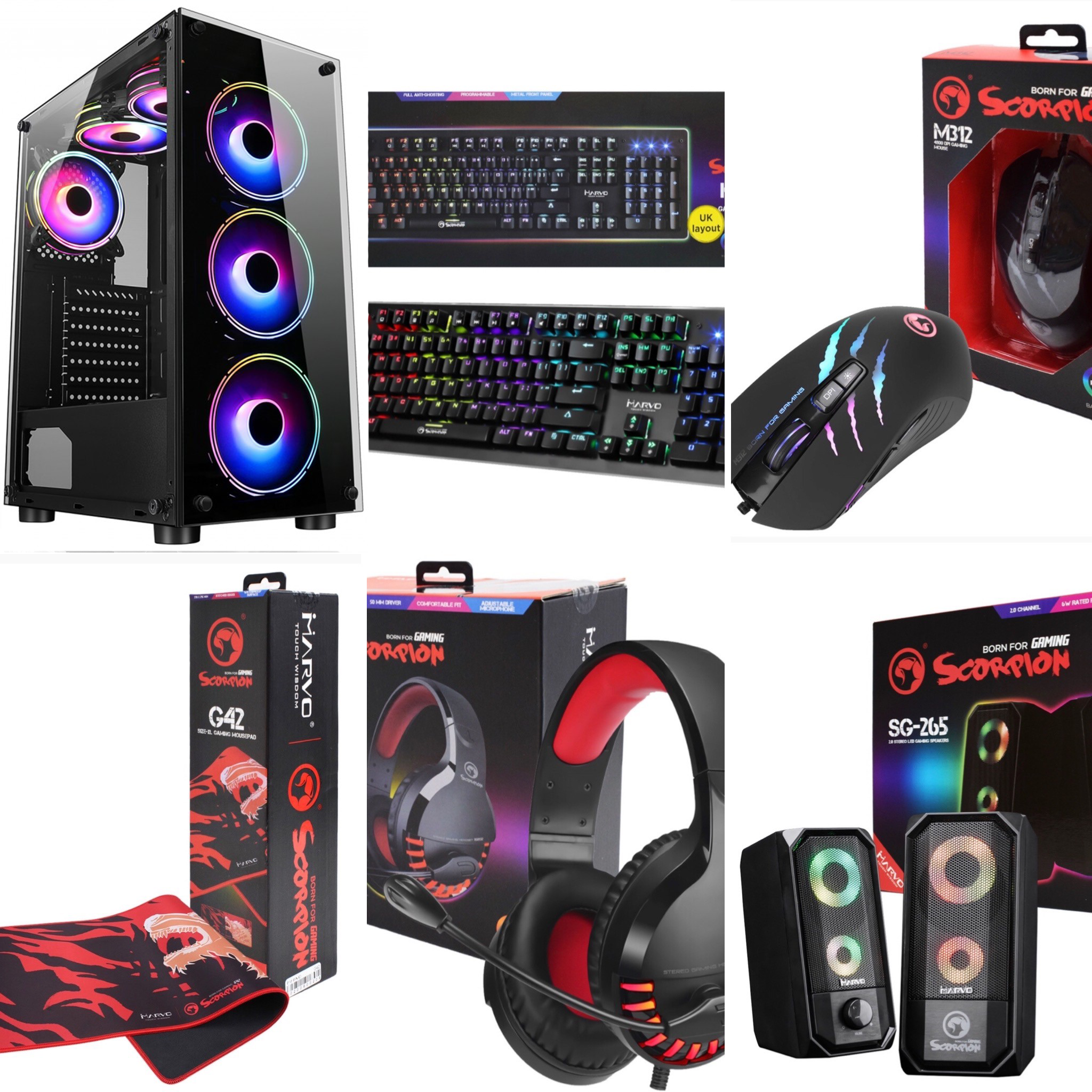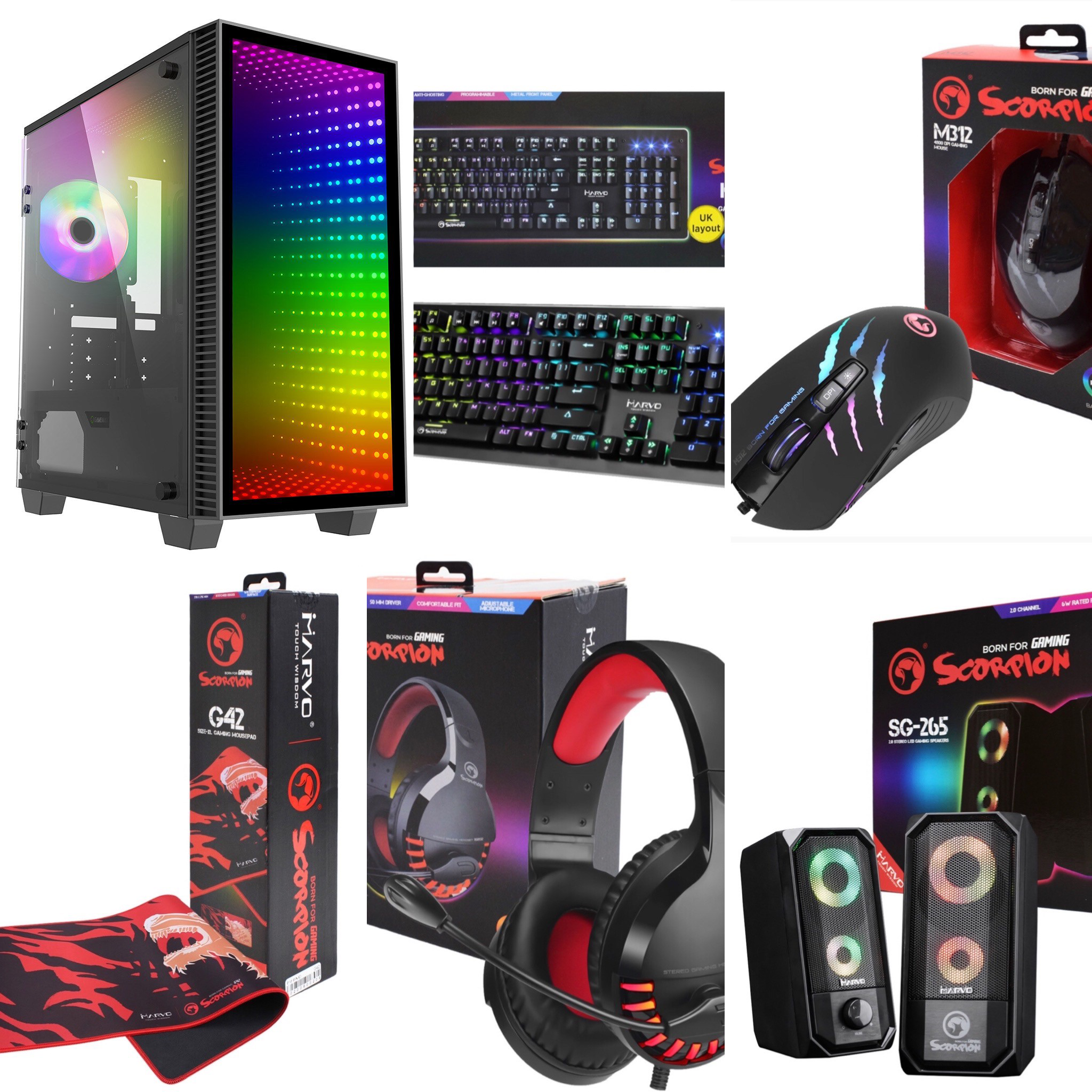 Gaming PC with RGB tempered glass and 1660 Super
Entry level gaming Setup with 5 FREE gifts, a headset, mouse, gaming keyboard, mouse mat, and speakers. Easily upgradeable and comes with a 12 month month warranty. Ryzen 2700x with 8GB RAM and 1660 Super Graphics card. 120gb SSD as well as a 1TB HDD for mass storage.
BUY NOW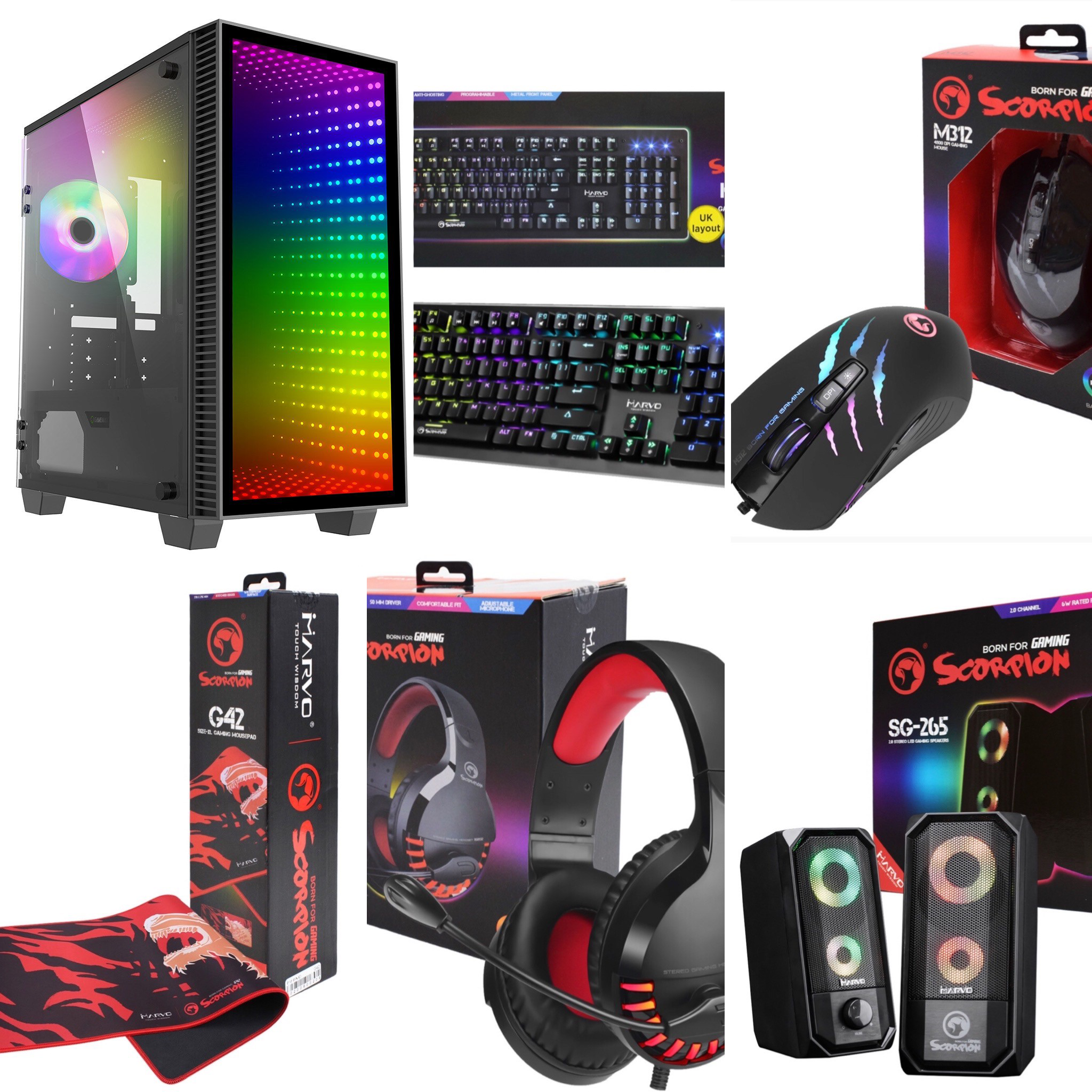 Previous
Next